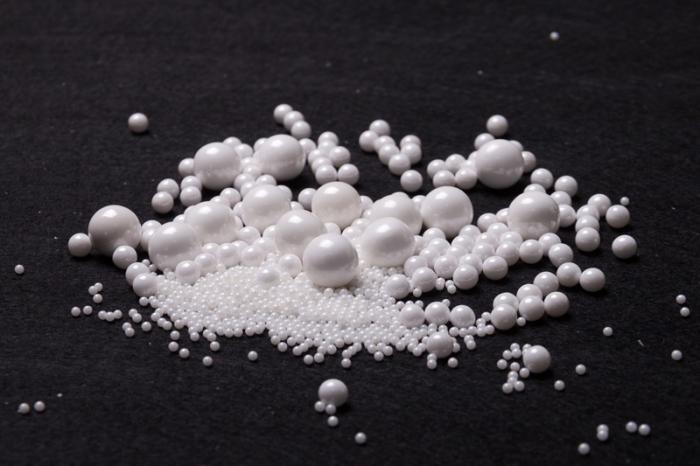 Product Description
HWAKAI CERAMICS
HJ600 Yttria Stabilized Zirconia Beads
Applications: HJ600 series beads were developed for grinding of high-grade paints and printing inks, high-grade glaze materials, magnesium hydroxide, titanium dioxide, ultrafine zirconia, ultrafine zirconium silicate, ultrafine silicon powder and high purity electronic materials.
Advantages: Due to the high specific gravity and high wear resistance of the HJ600 series beads, these beads offer superior grinding efficiency for ultrafine grinding of materials where contamination is unacceptable. The low wear rate and excellent surface smoothness (due to extremely small particle sizes), expected contamination is practically zero.
It should be noted, that whereas YSZ beads offer almost zero contamination and superior wear resistance, ultrafine grinding of hard, non-metallic minerals with extremely hard beads sets very high requirements for the liner material of the mill.
Specification:
Composition (%)
-ZrO2 > 94.5
-Y2O3 > 5.5
Specific gravity (g/cm3) 6.0± 0.05
Bulk density(g/cm3) 3.6
Hardness (Mohs) 9
Whiteness >90
Sizes available (mm) From 0.2 to 30
Packaging: 20 / 25 kg net in plastic drums or in big bags of 500 /1000 kg net.