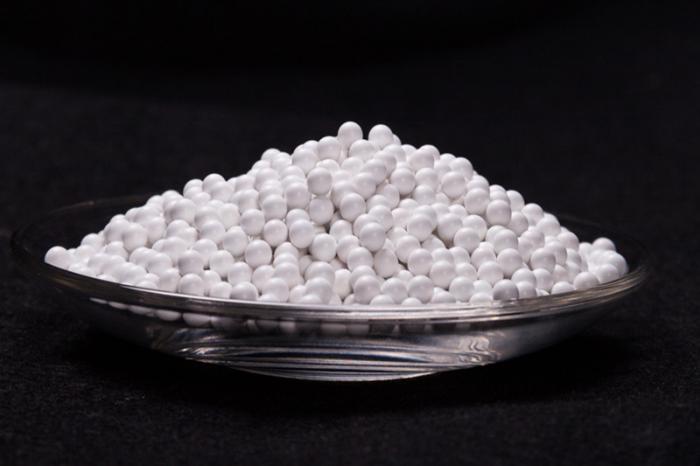 Product Description
HJ380 Zirconia Toughened Alumina (ZTA) Beads are specifically developed for the mining industry for the grinding of metallic (base and precious) ores. it is the best grinding media in terms of wear-resistance and grinding efficiency, among other products of the same type.
-suitable for the production of large-capacity minerals, such as CaCO3, Kaolin, ZrSiO4, etc.
-suitable for products that are sensitive to the heat generated during the grinding process.
-suitable for magnetic coatings.
-suitable for mining metals that are made by vertical-type mills, such as gold, silver, platinum,lead, copper, and zinc sulfide.
| | |
| --- | --- |
| Specific Density(g/cm³) | ≥ 3.80 |
| Buk Density(g/cm³) | ≥ 2.30 |
| Hardness(Hv) | ≥ 1000 |
| Sphericity(%) | ≥ 98 |
| Standard Size(mm) | 2-10 |
| Packing(kg) | 25 kg plastic pail, 1,000kg jumbo bag |