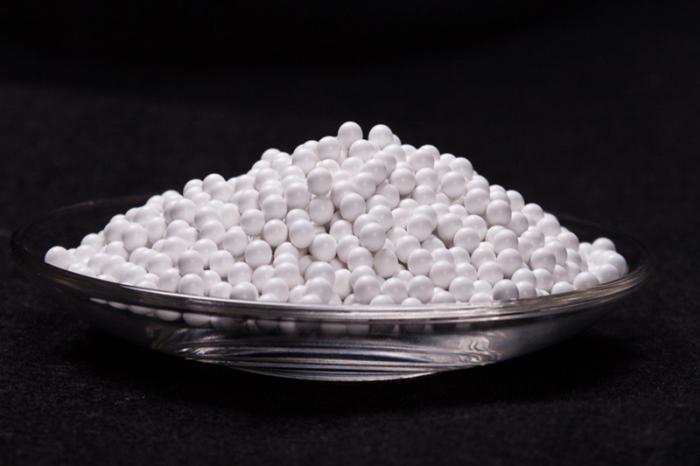 Product Description
HWAKAI CERAMICS
HJ270 Zirconia and Alumina Composite Beads
Application: HJ 270 is a new type of the grinding media which was developed to replace more traditional types of ceramic beads. Due to the beads' superior wear resistance, the HJ-series bead represents exceptional value in multiple grinding applications.
The HJ270 is suitable for super-fine grinding of ground calcium carbonate, calcined kaolin, paints and inks. The HJ270 is compatible with modern high speed mills.
In the mining industry HJ270 beads offer a contamination free and cost-effective solution in the grinding of copper, zinc, nickel and other metallic ores in high speed stirred and sand mills.
As an added benefit, the lower specific gravity of the HJ270 beads compared to zirconium-silicate media, both the steady state power consumption as well as the starting current of a mill charged with HJ270 beads is lower, which further lowers overall grinding costs.
Specification:
Chemical composition (%):
-ZrO2 >3
-Al2O3 >40
-SiO2+ other >50
Real specific weight (g/cm3): 2.7
Bulk density (g/cm3): 1.78
Hardness (Mohs): 7.8
Whiteness >90
Water adsorption (%): < 0.03
Sizes available, 0(mm): From 0.6 to 12
Packaging: 20 kg net in plastic container, 20 / 25 kg net in PP-sacks or in big bags of 500 / 1000 kg net.